After a few months of beta status, we are glad to announce that Webinato is officially connected with Zapier as of August 23, 2017 and that is great news for our customers who increasingly are seeking ways to synch their webinars info with other platforms!
As you may know, Webinato released its own APIs years ago but the Zapier platform acts as a simple to use visual connector between Webinato and 750+ other systems. As an example, if you wanted to do your own event registrations using HubSpot or Salesforce, etc… you may simply use Webinato's event registration Zap and with a few mouse clicks create a workflow that will automatically import registrants to your Webinato event in real-time! Same goes for post-event reporting.
While preserving our own APIs (if you are using our direct APIs, rest assured we are not removing or changing them a bit), we are truly excited in bringing another more convenient way for you to integrate Webinato with so many other platforms.
Click HERE to see the Webinato + Zapier page on the Zapier website, where you are given a few examples of integration but the number of possible integrations are almost unlimited as those are a few samples only.
Feel free to contact Webinato Support (http://help.webinato.com) or your Webinato representative for more information.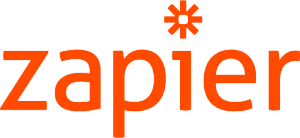 Main Advantages Of The Zapier Connectors
Easy integration using a simple visual interface
Integration with 750+ popular CRM, marketing automation, Learning Management System (LMS), etc… platforms
If at any time any Webinato APIs were to change, you would not have to make any changes on your end
Faster integration saves you time and money