On behalf of the entire team at Webinato, I'd like to take this opportunity to wish you an excellent New Year 2017!
Now, more than ever in our 12-year history, we are committed to providing you with the most complete platform and the best user experience for your training and marketing webinars. While we're rolling out enhancements and new features such as the ones described below, we're also working on our next generation system for which we should have an exciting announcement in March of this year.
Sincerely,
Shahin Shadfar
Founder & CEO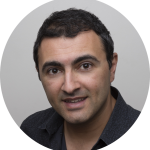 AutoPilots… Now PORTABLE!
Our AutoPilot technology has always been a great way of recording and replaying interactive webinar content, but one constraint was that you could only replay them in the exact room they were recorded in, limiting your playback options. Well, we say "Out with the old":
You can now make your AutoPilot recordings available in any or ALL of your rooms with one simple setting! Learn more about this exciting new feature HERE.
Webinar Certification
The new Webinar Certification module makes it super easy to automatically generate and email out customized certificates for your training webinar attendees that meet your requirements.
Learn more about this feature by clicking HERE.
Other Webinato Updates
Webinato YouTube Channel
We have been steadily adding more video overviews to our YouTube Channel, with many more updates planned throughout the new year. Visit our channel if you need a quick refresher on the tools and modules used in your Webinato room.