No. 1 In Webinar Automation
Webinato is the new highly interactive & automated webinar platform by omNovia Technologies, a leader in webinar solutions since 2004.
Webinato offers the best user experience for attendees and presenters alike when it comes to training and sales/marketing webinars. Let one of our specialists give you a firsthand look at how you can easily create and automate more impactful webinars and go beyond boring PPT + Audio!
You save time by pre-recording webinars and running them on AutoPilot
Your webinars will be more interactive and hence more engaging
Your attendees will love not having to install any software
You'll love our 24 x 7 customer support
Your custom webinar room will match your website
Click here for a full list of features
The Webinato AutoPilot allows us to use the content we already have to deliver interactive, on-demand webinars around the clock.

I have been really impressed by Webinato's technology and by the level of attention I have received from the team.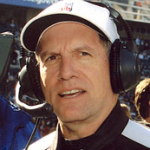 Webinato offers the best user experience for our attendees and lets us connect with them thanks to its interactive tools!

Webinato

GoToWebinar

Webex

Adobe Connect

On24

BrightTalk

Ease of use

No Software To Install




Browser based solution





24 x 7 Customer Support




AutoPilot Capability




To pre-record events and replay in a fully interactive mode (simul-live)

Automated Webinars




To schedule a webinar to autostart

Smart Skin




Webinar styled like your website

Dedicated Slides Module




Slides with thumbnails, annotations, notes...

White Board




Cobrowsing




Take attendees to a live webpage

In-room Survey




Ask multiple questions at once with reporting

Exit Landing Page




Take attendees to a web page at exit
Click here to see a full list of comparisons.